Reaction score

22,582
Points

1,160
Here's your big chance for a post-retirement career....
The once fictional and now real restaurant Molly's Reach is up for sale.
The iconic yellow building in Gibsons Landing is well known for its role on the
Beachcombers
, acting as a restaurant and gathering place for the characters during the show's 19-year run. After sitting empty for several years, in 1995 the 647 School Road location opened as a working restaurant.
As of Feb. 15, the business — not the building itself — is
listed
by Re/MAX Crest Realty for an asking price of $299,999. The description reads: "Molly's Reach has been a staple in the area for decades and now is your opportunity to take it over."
The 2,000-plus square-foot restaurant is outfitted with a commercial kitchen and liquor license, with 60 interior seats and 24 patio seats. The monthly lease is listed as $8,500.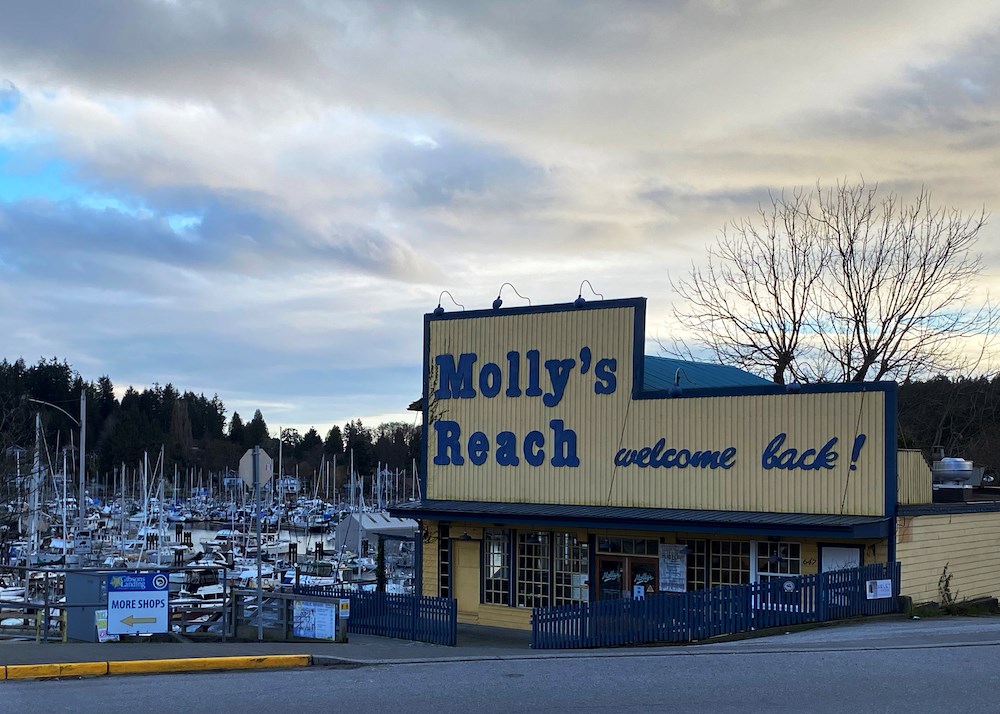 The restaurant, best known for its days as the set for the Beachcombers, was opened by new owners in 2021

www.coastreporter.net