Regiments of the Armoured Corps
From Army.ca Wiki
Regiments of the Royal Canadian Armoured Corps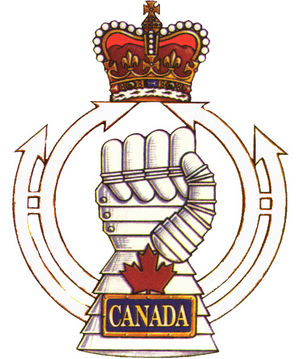 (From West to East)
NOTE: Regiment's denoted with a * are Regular, the remaining Regiments are Reserve.
Seniority - Regular Force Armoured Regiments
The Royal Canadian Dragoons (Petawawa, ON)
Lord Strathcona's Horse (Royal Canadians) (Edmonton, AB)
Le 12e Regiment Blinde du Canada (BFC Valcartier, PQ)
Seniority - Reserve Force Armoured Regiments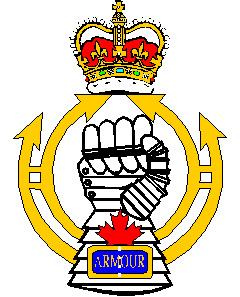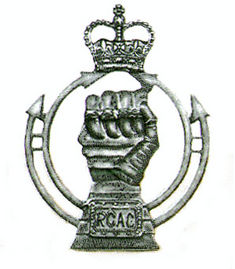 Supplementary - Armoured Corps Regiments
Note: The Elgin Regiment (RCAC) converted to Engineers in the 1997 Militia reorganization.
Insignia
The official badge of the RCAC is a mailed fist within arrowhead arcs, depicting the twin virtues of armour and mobility. The badge was originally designed with a King's Crown, which changed to a Queen's Crown in 1953 upon the ascension of HM Queen Elizabeth II to the throne. The legend on the badge has also changed. The RCAC was officially redesignated the Armour Branch after Unification in 1968 though the term Royal Canadian Armoured Corps seems to have remained in use.
Return to Armour Main Page.