Reaction score

22,567
Points

1,160
It's like the inter-service jokes are starting to write themselves
The U.S. Navy
has revealed that it approached a "drag queen influencer" to help persuade new recruits to join the military.
Yeoman 2nd Class Joshua Kelley, who goes by the stage name "Harpy Daniels," announced back in November 2022 that he was the Navy's "Digital Ambassador." Kelley has over 1,300,000 likes on TikTok.
While Kelley's Instagram bio shows that the performer's opinions "are not endorsed by DoD or DoN," the drag queen claims to have danced in drag for service officers on a number of different occasions, sharing one video from 2018.
The Digital Ambassador initiative that Kelley participated in ran from October 2022 to March 2023 and was "designed to explore the digital environment to reach a wide range of potential candidates," a Navy spokesperson told Fox News Digital. The reason, the spokesperson added, was that the Navy is navigating "the most challenging recruiting environment it has faced since the start of the all-volunteer force."
The spokesperson continued: "The Navy did not compensate YN2 Kelley or any others for being Navy Digital Ambassadors. The pilot has concluded and we are now evaluating the program and how it will exist in the future."
The Navy's attempts to increase interest among young people comes amidst a
historic recruitment crisis
. A survey from the Ronald Reagan Institute found that only 13% of 18-29-year-olds are "highly willing" to join the military. Twenty-five percent are "somewhat willing" and 26% are "not willing at all."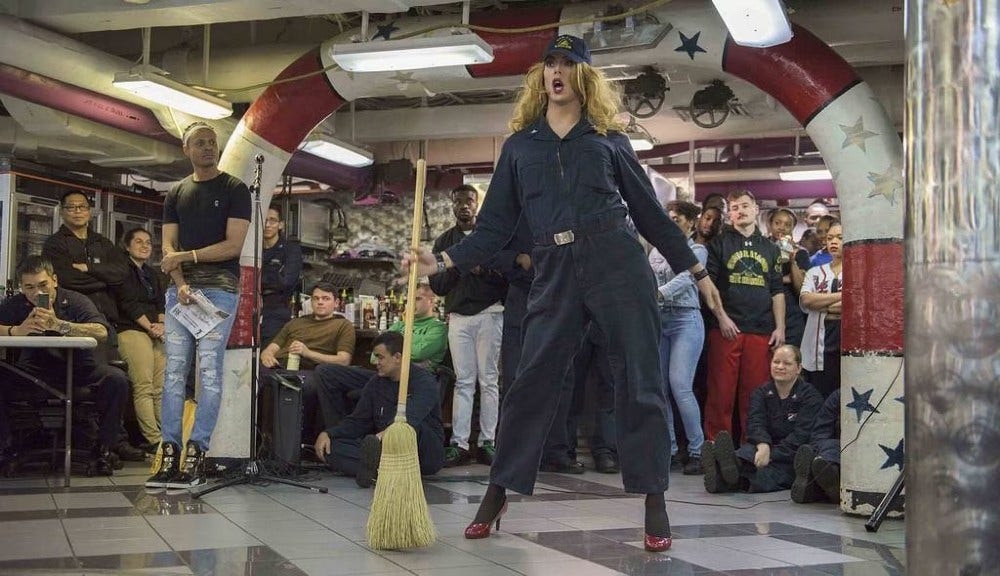 A drag queen who goes by the name of "Harpy Daniels" was invited by the U.S. Navy to help reach a "wide range of potential candidates" during a difficult recruitment time.

www.foxnews.com