Army.ca Relic
Subscriber
Donor
Reaction score

7,633
Points

1,160
Royal Marines conducting trials with an Autonomous VTOL UAV capable of meeting some of the CQSM's requirements
Video marines having their rucks delivered to them in a tactical situation by a Malloy T150
The base line product is an electrically powered Malloy Aeronautics T150 (capable of lifting up to 140 lb (68 kg) with a maximum range of 70 km and a maximum endurance of 36 mins).
Malloy is lead but is working with SURVICE Engineering and is employing Planck navigation systems.
Planck is the most fascinating part of the puzzle IMO - Autonomous visual navigation with no GPS.
Planck Aero is developing a visual compass for sUAS in environments where existing commercial offerings may suffer degraded performance. Planck Aero is leveraging existing products and expertise in vision-based navigation to help the sUAS operate safely and reliably without relying solely on GPS or other expensive and heavy installed hardware.

"Planck has always focused on developing and deploying technologies necessary for unmanned systems to operate in areas that have previously been inaccessible," said Josh Wells, Planck Aero's CEO. "Our technology enables drones to operate from moving vehicles and vessels on land or at sea for commercial and defense customers. This project is a natural extension of that technology."
Development continues towards a T400 capable of 400 lb RAS for the RN
Video of T150 Taking off and Landing on a trailer being towed across a field by a van
San Diego Based Company to Adapt and Develop Small Unmanned Aircraft Navigation and Control Technology for Defense Applications SAN DIEGO, CA, March 12, 2020 – Planck Aerosystems, Inc. (Planck Aero) was awarded a contract from the United States Air Force Research Lab for the development of guidanc

www.planckaero.com
SURVICE partners with leading-edge companies around the world to develop and deliver innovative, disruptive new technologies. Our work in unmanned aircraft systems development and testing is an example of providing new game-changing capabilities to the Warfighter for transportation and...
www.survice.com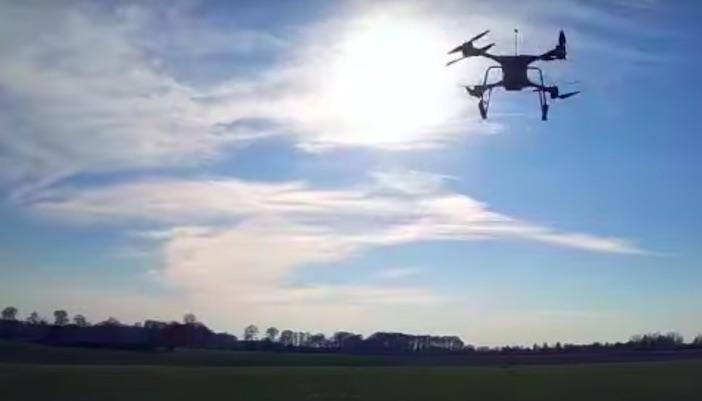 Royal Navy continues to trial heavy-lift drone for delivery at sea capability

www.aerospacetestinginternational.com
Personnel tested technology which could be used to transport ammo, and even people, during Littoral Response Group (Experimentation).
www.forces.net
The Royal Marines modernisation programme has seen the creation of a new unit, a new uniform, and new technology being tested.
www.forces.net