Reaction score

1,670
Points

1,160
Japan: Submarine crew phone for help after crash​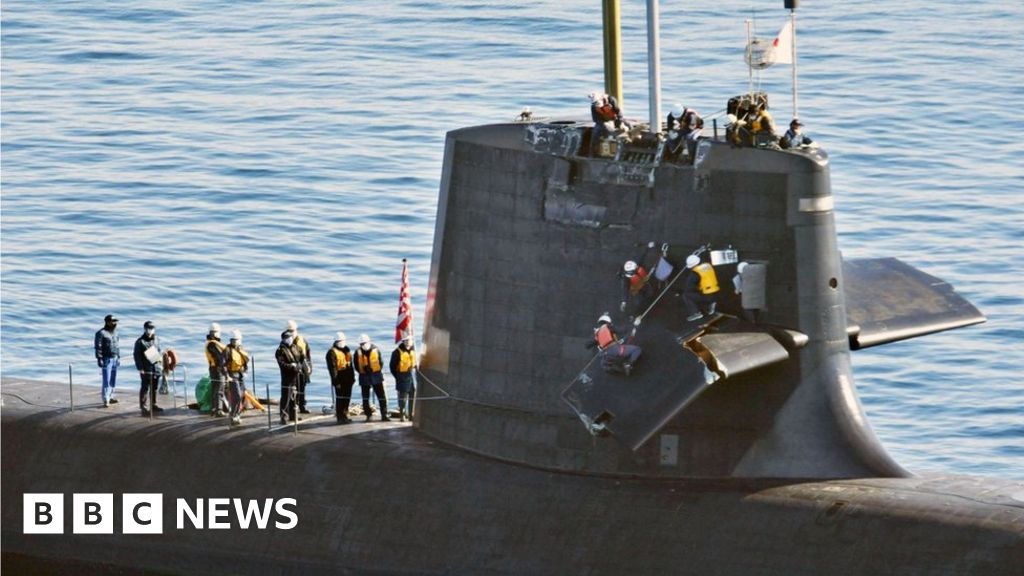 The submarine collided with a commercial ship as it attempted to surface off Japan's Pacific coast.
A Japanese submarine has collided with a commercial ship as it attempted to surface off the country's Pacific coast.

Three of the submarine's crew sustained minor injuries in the crash which occurred on Monday, government officials said.

The Soryu submarine suffered damage to its antenna mast along with its communication equipment forcing the crew to use a mobile phone to report the incident.

Japan's defence minister said the collision off Kochi prefecture was "extremely regrettable".

Nobuo Kishi said the Soryu was on a training exercise when the incident occurred. The submarine saw the vessel through its periscope but was unable to move in time.

The Soryu is a diesel-electric submarine that has been in service since 2009.

The 84-metre (275ft) long submarine was still able to continue sailing as the damage was not major, officials said.

Bradley Martin, a former US navy captain disputed the claims. He told CNN: "I wouldn't call the damage 'minor'. The

submarine can't dive and can't communicate

."

The commercial ship was not damaged in the incident and felt no impact from the collision, Japan's chief cabinet secretary Katsunobu Kato said.

Not much is known about the vessel but local reports say it was registered in Hong Kong.

An investigation into the collision has been launched.
Good photos of the damage at link.