Artillery
From Army.ca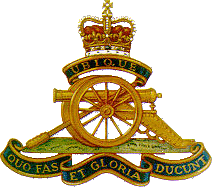 Artillery is one of the combat arms of the Canadian Forces .
General
Role of the Artillery
To destroy or neutralize the enemy with indirect fire as part of the all arms battle.
Role of the Air Defence Artillery
To prevent the enemy from interfering from the air with our operations on the ground.
Motto of the Artillery
Ubique (Everywhere)
Quo fas et gloria ducunt (Whither right and glory lead)
Royal Canadian Horse Artillery (Reg Force)
Royal Canadian Artillery (Primary Reserve and Schools)
Artillery Equipment